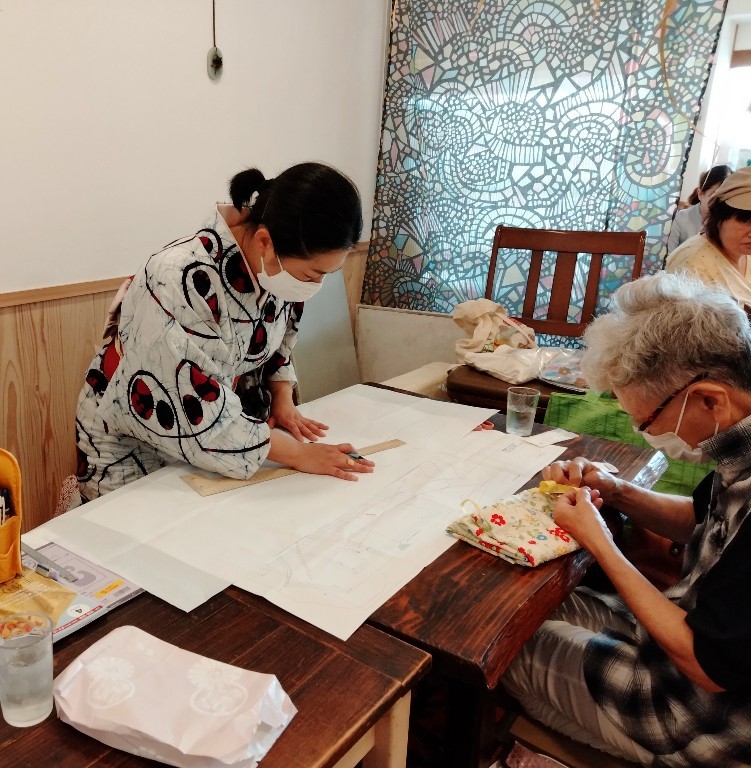 Today I held a handicrafts workshop. This is the 13th time.
The student wanted to make trousers using old kasuri fabric that her mother used to wear. First, we prepared together to trace the pattern and cut it apart. Then, when it came to the next stage of cutting, we realised that we were short of fabric.
The width of Japanese kimono fabric (Tanmono) is determined to be between 33 cm and 36 cm. Therefore, when we remake using kimonos, we have to check enough fabric.
After much discussion between myself and my students, we decided to make a tunic from this fabric.