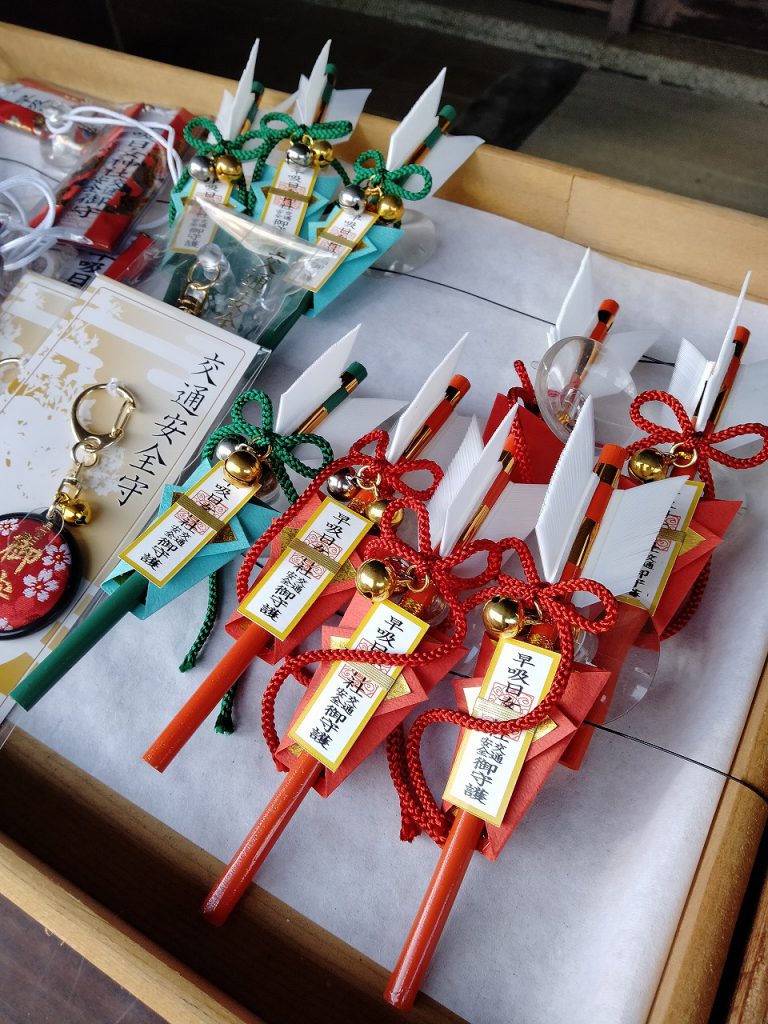 When I went to Hayasuihime-jinja shrine for praying happy new year, I received a traffic safety charm from God.
I bought it but it is said in Japan that you should not say "buy" Jinja charms that has been prayed for by God. In Japan, we are told not to say "buy" an charms or amulets that has been prayed for by a god. We say that the amulet has been given to us by the gods. We are careful not to use the word "buy" to describe the charms.
There were many types of traffic safety charms in Hayasuihime-Jinja shrine. I chose a "Hamaya (破魔矢)" design charm. It means to break misfortune and calamity. The shape of the arrow also means that the arrow is to be used for good luck during the year.