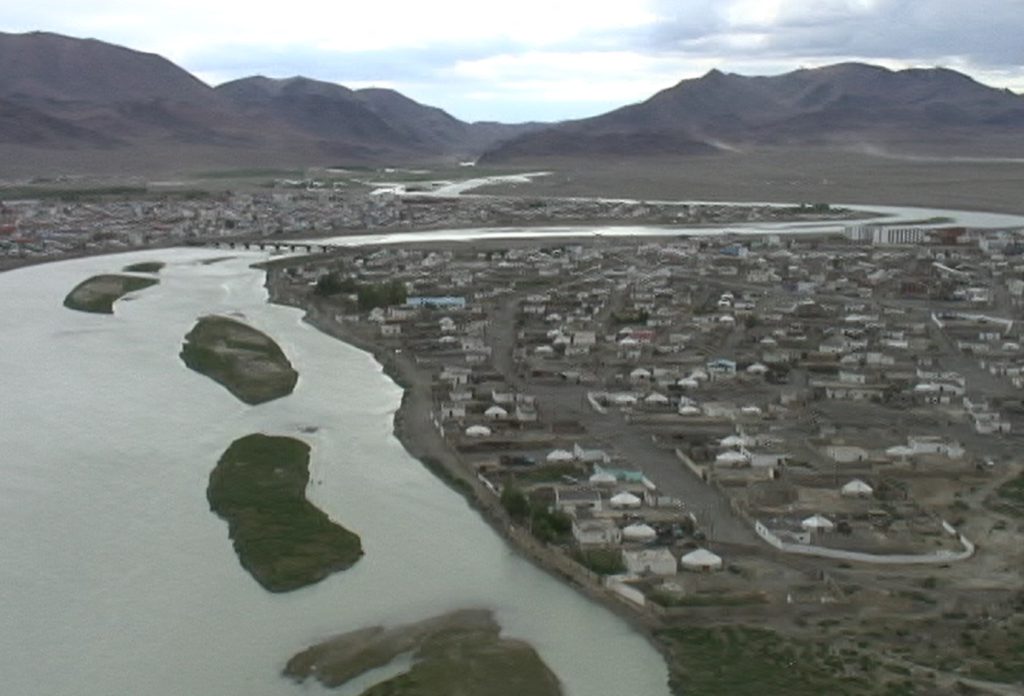 I uploaded a video about Cattle swim in Mongolian river.
I edit videos taken in Mongolia, where I lived from 2010 to 2012, when I have my free time.
This video is from a visit to Bayan-Ulgii province in western Mongolia. The father of a Kazakh friend took us to a mountain where I could have a panoramic view of the Urgyi urban area.
The first half of the video documents the Urgyi urban area, while the second half shows cattle crossing with swimming the river.
Watching the cattle swim, "Cattle are able to swim too!" and everyone was very excited.