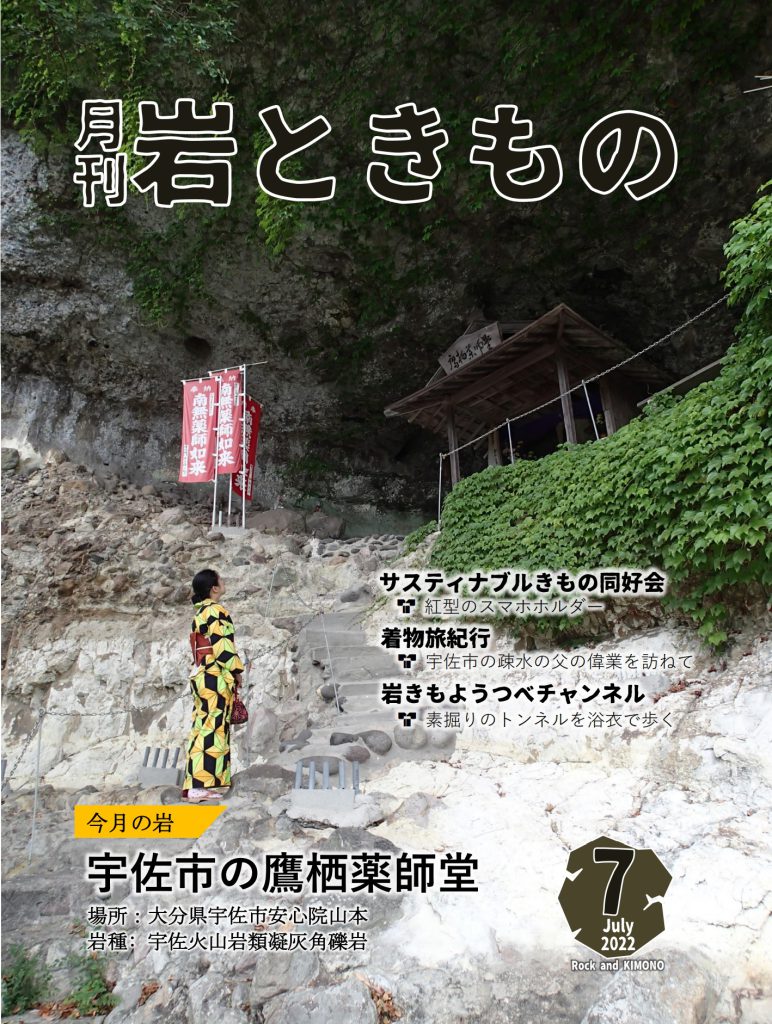 I'm the director of "Gekkan Iwa to Kimono"(月刊 岩ときもの) online magazine. The theme of this magazine is to wear a kimono and take pictures in the rocky area. The design is similar to the cover of a paper magazine.
The Japanese are not wearing kimonos. We do not longer see people wearing kimonos in the daily life. I am worried that people will forget about kimonos.
Many Japanese take it for granted that kimonos are beautiful and should be beautiful. And I think that beautiful and fancy Kimonos images are making Japanese afraid to wear them.
Many Kimono lovers are keeping beautiful Kimonos images and upload beautiful Kimono photos on SNS and internet. These are so beautiful and I love them. But is Kimonos only a special and beautiful traditional dress? I do not think so. There are various types of kimonos, but the shapes are almost the same. There are formal Kimonos, and there are also casual Kimonos. Many Japanese people used to wear Kimonos in the daily life.
I run this site with the feeling that I want you to pay attention to the kimono. I want to say you can wear a kimono anytime, anywhere.
I took photos of these in USA Oita area.
🌎Location : Yamamoto, USAcity, Oita Japan
📷Photo : by RyokoW
🌼Model : RyokoW
👘Kimono / Obi belt : Yukata / "Hanhaba obi" is a half-width obi
◆Rock : Tuff breccia and tuff with lava(6.9Ma-7.6Ma, Usa volcanic rocks, Late Miocene)