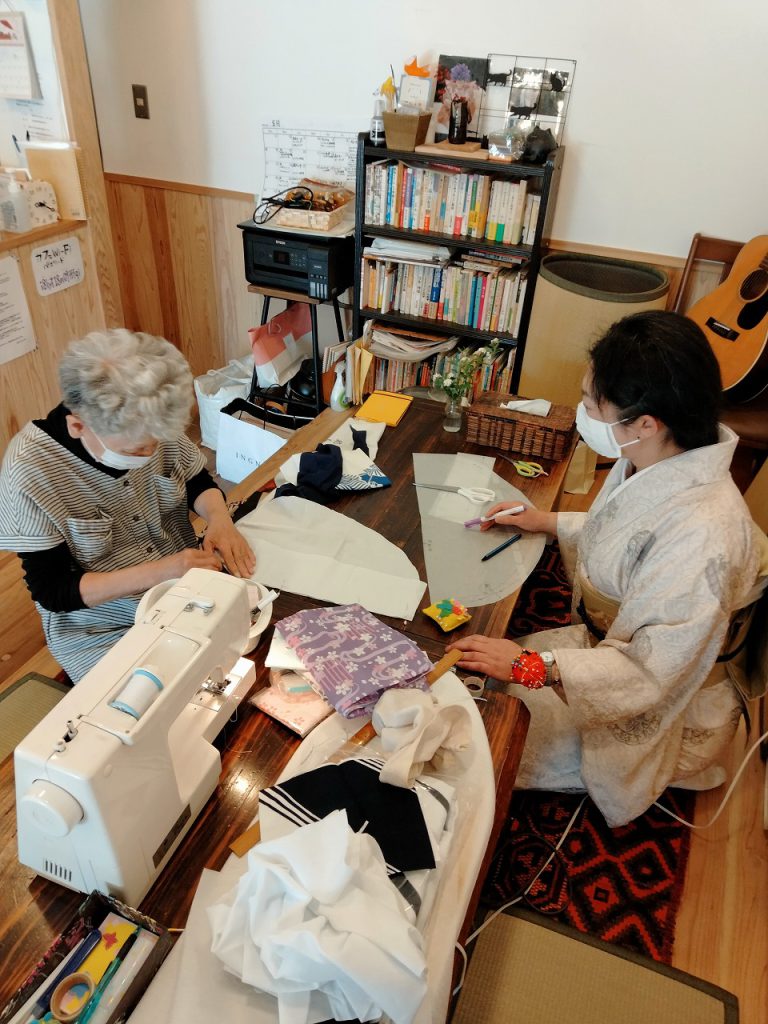 A handicraft workshop were held at the community café "Ookina-KI".
This time, at the request of one of a student, we made "Anesan Kaburi". This is a kind of hair band made from a Japanese tenugui towel.
In the course of two hours, I made a paper pattern, a prototype and an illustration of how to make it, which I handed over to the student.