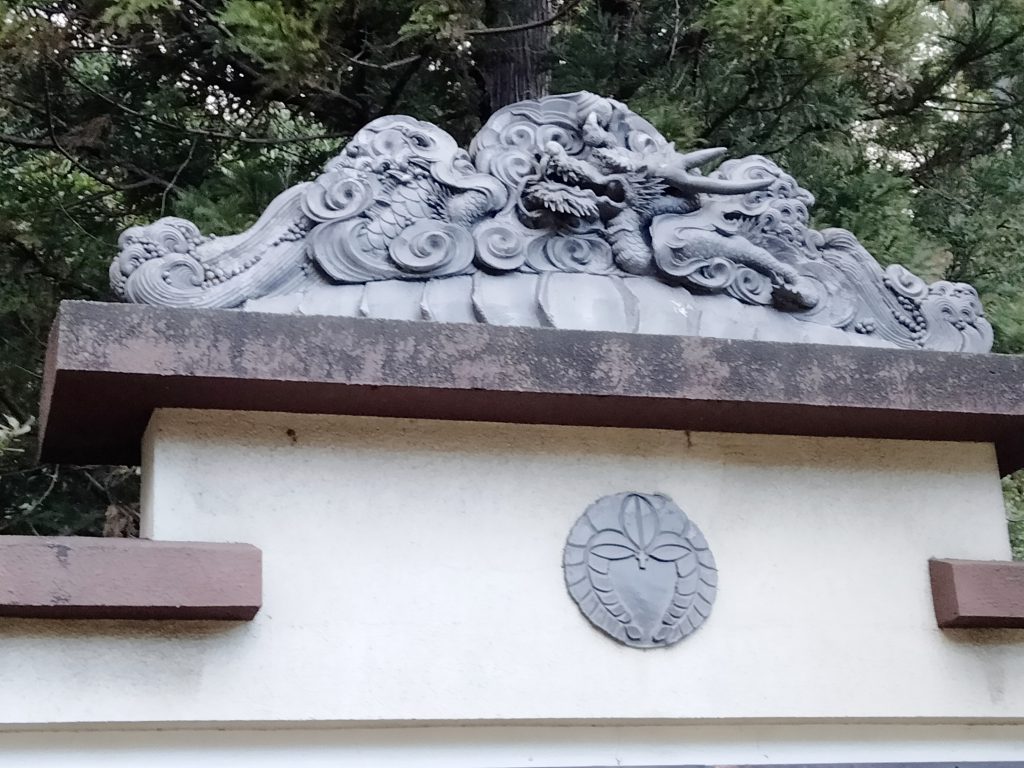 Located on the Saganoseki peninsula in Oita City, the shrine of Hayasuihime-jinja has many interesting Kawara tiles. The main hall of this shrine has tiles that look like Urashima Taro and the Dragon Palace. They are relatively famous.
But there are also other tiles with fine workmanship.
There is also a tile on a board with the names of the people who contributed to the construction of the shrine. The detail of the tiles is very interesting.
It is a tile in the shape of a dragon, and even the grains of the spray of the waves are represented on the Kawara tile.
Is that Tiles? How finely crafted!
In the old days, Kanzaki was a place where the best clay for roof tiles could be found and where roof tile carpenters worked hard. I learnt about this in a history course about Saganoseki. Since then, I have seen this dragon tile every time I visit.