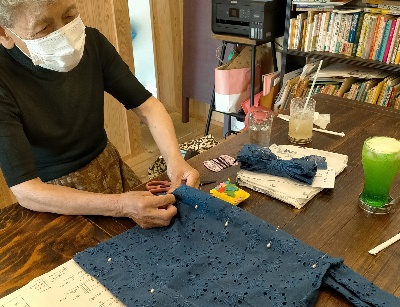 On Saturday, September 25th, Kawamichi Shoten's Chikuchiku Workshop was held at the community cafe Okinaki in Shikido, Oita City.
The participant made an eco-bag with a remade skirt.
When we sew the eco bag, I was curious her using big pins.
I asked her about it, what are these?
"These are used to be flower core in the flower shop", she said. "In those days, these old style flower cores pins was used for flower bouquet", she remenbered her high school days while she sewing eco-bag.
We enjoyed sewing while talking about the nostalgic story of the Showa period.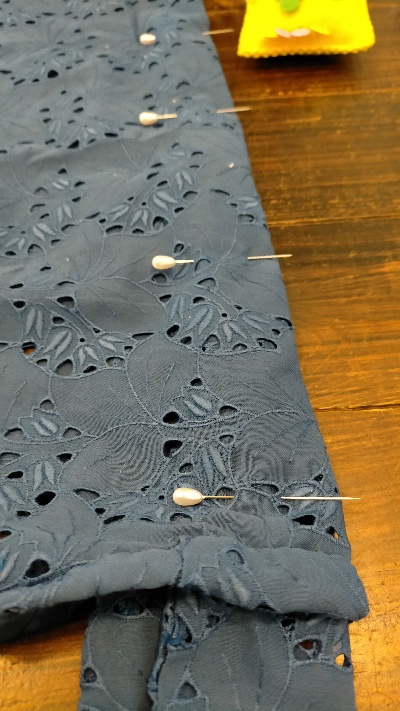 And I received a consultation from another customer who wanted to remake a kimono and make a skirt or pants. Now I'm considering what shape is the best for her about a remake from her kimono