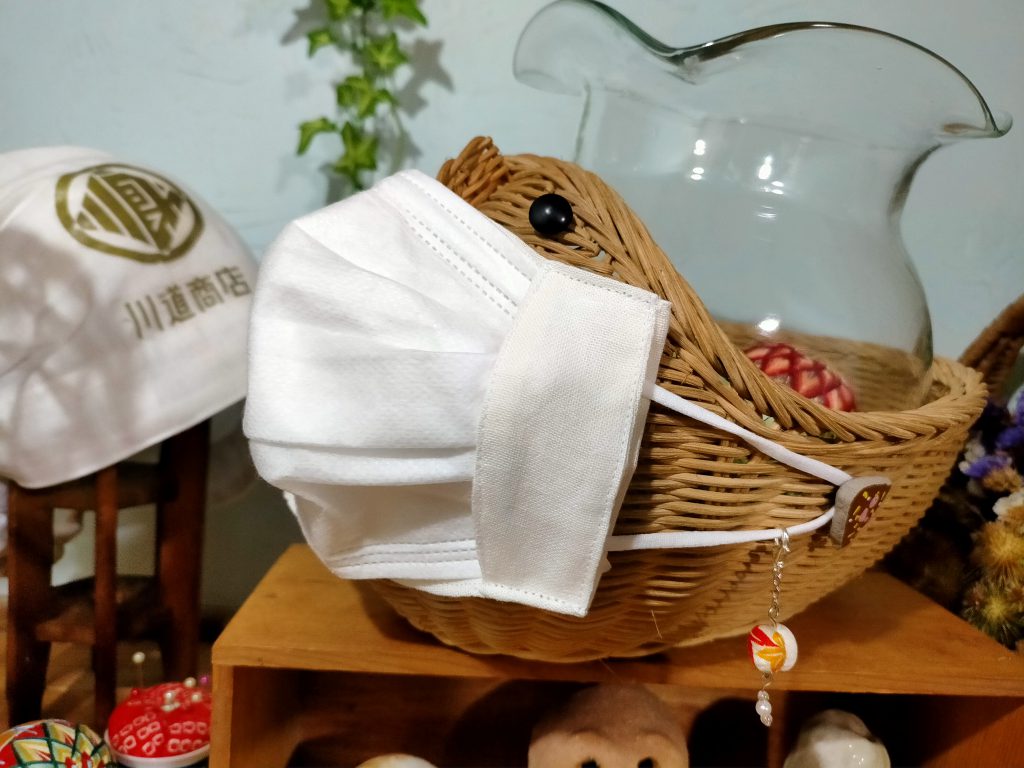 I'm a kimono upcycling creator, Kawamichi. I am working to remake kimono and spread kimono wearing activities to the world.
Today, I would like to introduce a trial product of mask cover from japanese sarashi fabric.
I'm not good at putting non-woven masks directly on my skin, and if possible I would like to wear a mask made of 100% cotton or linen.
However, recently, in order to prevent the spread of the new virus, the number of facilities that specify the wearing of non-woven masks has increased. Therefore, I wanted to make a mask made of cotton or linen between the non-woven mask and the skin, so I made a prototype mask cover.I have an acquaintance who is interested in mask covers, so I'm thinking of making a few and bringing them to the rental box of Okina-ki, a community cafe in Shikido housing complex in Oita city.