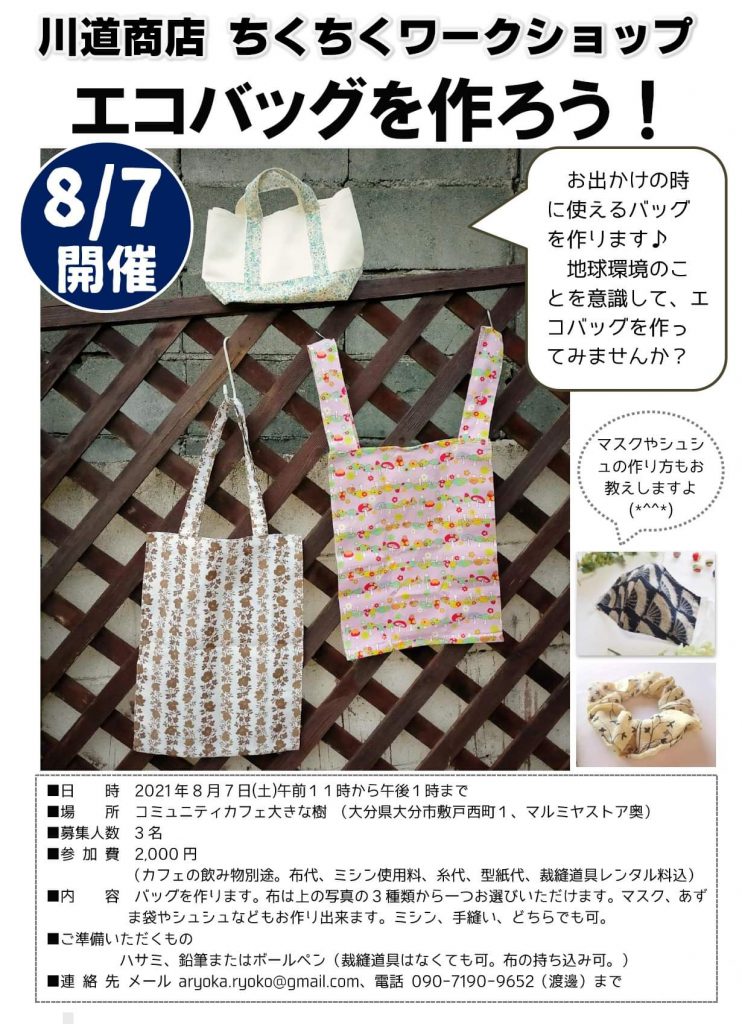 Kawamichi Shoten Chikuchiku Workshop Let's make an eco bag!
🌏 Date and time🌏 Saturday, August 7, 2021 from 11:00 am to 1:00 pm
🌏 Capacity🌏 3 people (2 seats left)
🌏 Participation fee🌏 2,000 yen (1 drink order is required separately. Cloth fee, sewing machine usage fee, thread fee, paper pattern fee, sewing tool rental fee included)
🌏 Contents🌏 We make eco-bags. We will also teach you how to make small items such as masks, bags, scrunchies, etc. according to your wishes. We also accept consultations on summer vacation work. Either sewing machine or hand-sewn is possible.
Items to prepare: Scissors, pencil or ballpoint pen (without sewing tools)
We will prepare the cloth here, but the pattern is limited to 3 types. If you have a cloth you like, please prepare it. (Depending on the size, the accessories that can be made will change.