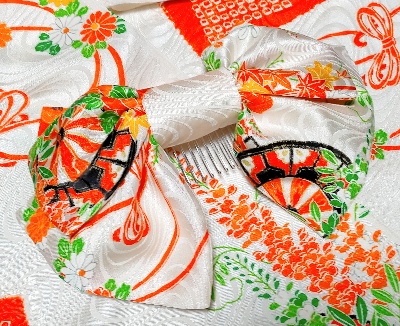 We are planning to hold an exhibition and sale event in June. I'm making some products made from kimono for it.
Today, I brought a bow made from Kimono is called "Haikara-san-Ribbon" in Japanese to show a museum staff. She was surprised watching it and said " it was bigger than I thought it!"
The bow is about 20 cm wide. Is it so big?